I am far from crafty, um even in the slightest bit. I love the idea of making cute holiday decorations for my home though. Now for all you non crafty ladies this is for you! If you can cut fabric and tie a knot you are good to go. I told you, not complicated at all and the result is a unique personalized Halloween wreath. You can be as creative as you want with the fabrics you pick or even add little embellishments to jazz it up even more.
My youngest is home with me and he had so much fun picking out the fabrics. He took such pride in sorting the strips as I cut and he picked out the sign and little pumpkins. I love the way it turned out and it adds a great touch to my front door.
DIY Fabric Halloween Wreath
What you will need:
Wire Wreath Frame (Mine is 18 in.)
4 Total Yards of Fabric (Depending on the size of the wreath this can be more or less. This is what I used for the 18 inch. I chose 4 different fabrics, 1 yard each)
Tape Measure or Ruler
Sharp Scissors
Any extra embellishments you want to add
Ribbon to tie the extras or hot glue gun if you want to add something extra
Instructions:
Cut your fabric pieces into 6 inch x 1 inch pieces
Start tying each piece of fabric onto the wire frame into a pattern alternating your different fabric patterns
Repeat tying through each section until the whole wreath is complete
NOTE – I did not make my wreath very full. When I scrunched up my fabric after tying there was a little room to move them around. You can add more for a fuller look.
You can add a sign by hanging it with pretty ribbon. I added the pumpkins the same way by tying them with ribbon. If they were smaller and could not be tied you can use a hot glue gun.
Have you ever made a Halloween Wreath or any holiday wreath before?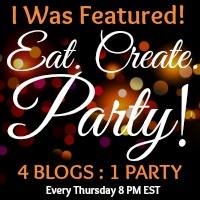 Weekly Cleaning Schedule Printable
Subscribe to get your copy of this Weekly Cleaning Schedule Printable