Summer is almost here! Keeping kids occupied during the break from school can be difficult if you don't have a game plan. I plan on printing out a special summer calendar this summer and writing in the activity or event for the day. Helps them with reading too, I had to sneak some education in there.
Last summer I had such a hard time keeping my kids entertained. I think with a special calendar for them to check each night, the summer will go much smoother and they will have something to look forward to for the next day.
With this list of summer boredom busters along with our usual activities such as the pool, sprinkler, library trips and bowling this summer will be fun for all of my kids. Making this summer much less stressful for everyone, me mostly and I will not hear "I'm bored". I'm sure I am not the only mom that hears that and cringes?
Try some of these Summer Boredom Busters to keep your sanity!
1. Liquid Chalk
2. Dolly Bookmarks
3. Duct Tape Art Portfolios
4. Lego Man Recycled Crayons
5. Dyed Beans for Sensory Play
6. Mini Kaleidoscopes
7. Story Telling Blocks
8. Melted Crayon Paintings
9. Felt Garden Box
10. Easy DIY Bean Bags
11. Toilet Paper Roll Cacti
12. DIY Manga Tiles
13. Seed Bombs
14. Monster Lacing Cards
15. Mosaic Treasure Tiles
16. Felt Chalkboard Post Cards
17. Potato Stamps
18. Kool Aid Playdough
19. Temporary Chalk Hair Dye
20. Painted Salt Sculptures
21. Construction Paper Basket Weaving
22. Sugar Chalk
23. Painted Umbrellas
24. Glow in the Dark Slime
25. Buried Treasure Sensory Bin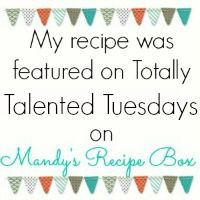 Weekly Cleaning Schedule Printable
Subscribe to get your copy of this Weekly Cleaning Schedule Printable